Here you will find the latest news and announcements in the weeks leading up to the convention. Check back often for the latest information!
The breakers on the high seas whisper of a fabulous storm just beyond the horizon. The crew watches nervously for signs of darkened clouds, but the fine folks lining the pier promise us a powerful send-off indeed! As we take a stroll across the deck, we note some of the fine features that will make this voyage a memorable one!
We Have Games! Our event schedule is filling up with a broad selection of board games, card games, RPGs and live action roleplaying events! With more than 90 GAMES already on the schedule, finding something to suit your tastes is virtually inevitable! And if you don't see what you want… you can still submit it yourself!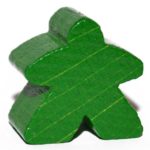 The board game selection hitting the tables at TsunamiCon 2017 includes a variety of fantastic titles, including community favorites, rare gems, and even brand new items hot off the trail from GEN*CON! We are continually updating our Game Library as new contributions and acquisitions roll in, and we have a growing selection of Play-To-Win items that you might very well have a chance to take home after the con! You can check out games from the library, enjoy demos from Cardboard Carnage and numerous other gamers bringing in their favorites, or even bring games of your own to share with the masses. You can look for games on the event schedule, or drop in and join or start a game on the fly.

If you're a roleplayer – or interested in trying it out – you will find an amazing variety of games and systems at TsunamiCom, from standards like Dungeons & Dragons and Shadowrun to rare selections like Post World Games' Protocol Series, Mutant: Year Zero from Modiphius Entertainment, Yggdrasill from Cubicle 7, and even Doctor Who. A small strike force of community GMs have put forth the time and energy to prep scenarios and schedule games for your entertainment, so check out the schedule and sign up in advance or just come to the con and see what's available. Or even bring a favorite game of your open, grab an open table, and put up a flag that says you're looking for players (flags provided free of charge!!).
And if you're a fan of Live Action Roleplaying – or, again, never tried it but want a chance to check it out in a friendly, immersive environment – we have some very cool LARP events on the schedule, as well. Get your badge today and sign up in advance, or show up ready to play… most of these events can handle a lot of players.
We Have Entertainment! We love gaming, but a gaming convention provides us a powerful excuse to do so much more! At TsunamiCon, you can take a short break from the games and enjoy some of our Featured Events, visit with our Special Guests (who are also running games!), cheer on the contestants in our Cosplay Contest, take in a comedy show, or even join the bridge crew of the Artemis Spaceship Bridge Simulator!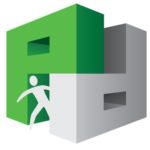 Also, this year Puzzle Plex from Derby, Kansas, joins us with a unique escape room scenario and scavenger hunt to add another fine badge to your TsunamiCon achievements. We've put an escape room somewhere on the premises… but not only do you have to solve the riddles of the room, you have to find it and figure out how to get inside. If you want to know more about escape rooms and how they work, check out their website, book a room, and drag your friends and family in for an exciting and immersive experience!
TsunamiCon is your hometown tabletop gaming convention, put together by folks who love to play games and spread the joy of our hobby to anyone who will drop in and spend some time at the tables. So be sure to spread the word! Bring your friends, bring your family! The bigger it gets, the better it gets in the years ahead! With only a few weeks to go, now is the perfect time to plan your TsunamiCon experience. Buy your badge today, sign up for some games, and get ready for three long days of geeky goodness!