In three weeks time, the curtain rises once again on Wichita's premiere tabletop gaming event! With more than a hundred games on the schedule – plus special programs, panels, cosplay, live entertainment, and lots of prizes to be given away – TsunamiCon 2017 promises to be our best convention yet! As we barrel down on TsunamiCon weekend, I encourage you to grab your tickets in advance, sign up for some games, and plot your course for three solid days of gaming goodness! Here's a few of the highlights: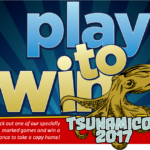 Thanks to Envoy, our Play-To-Win program has now grown to around 30 titles, all of which are up for grabs! Just check out one or more of the games on the list and give them a spin, then sign up for your chance to win a copy of the game. Games are free to sample from the TsunamiCon Game Library, and you'll even find a handful of Play-To-Win demos on the schedule, so feel free to sign up! We have some fantastic selections from a variety of publishers! Enjoy community favorites like Betrayal at House on the Hill and Pandemic, or sign up to win a copy of the infamous Sheriff of Nottingham, Starfall from Pandasaurus Games, KOSMOS's mind-bending puzzle game Dimension, or Grail Games' abstract treasure One Zero One.
Our annual TsunamiCon Cosplay Contest is a source of endless wonder and excitement, a beautiful and imaginative spectacle starring some of the area's most brilliant cosplayers, and we could ask for no more fabulous venue that the Wichita Scottish Rite. Join us this year for a chance at cash and prizes in one of several categories, or just plan to show up and enjoy the show! Prize contributors include this year's sponsor Epic Cosplay Wigs, and Tahnee Lane Photography.
Also, be sure to check out one of our feature cosplay themed panels scheduled for early in the day on Saturday!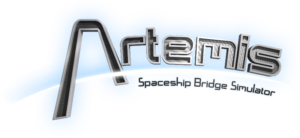 Don't miss out on your chance to board the Artemis Spaceship Bridge Simulator. Bring your friends or join a crew as a bridge officer aboard the Artemis and immerse yourself in a unique gaming experience. The simulator runs throughout the convention, and attendees are welcome to participate as often as you like.
So, all hands on deck, maties! It's going to be a wild ride!