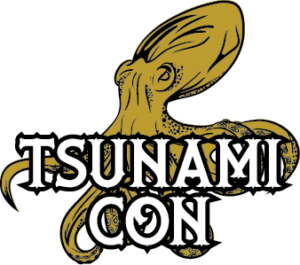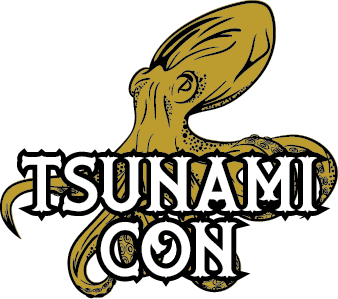 It's time once again, my friends, to gather together with dice firmly in hand and celebrate the tradition of the Wichita game con! TSUNAMICON 2023 is happening October 20th thru 22nd! This year we make our long overdue return to the hallowed halls of the Holiday Inn Wichita East I-35! So batten down the hatches, me hearties! We're once again preparing to ship off for another year of grand adventure!
Early VIG tickets are currently available for those who want to get in early on the action, and we'll have early vendor registration up soon as well. They'll only be posted for a limited time, however! Soon we'll launch this year's crowdfunding campaign. This one's gonna cost us more than a few dabloons, so get ready to spread the word far and wide and snatch up each and every one of your gamer friends to get in on the action!
Keep yer eyes locked on the horizon and our website and social media pages for updates, including our next GameDay event coming yer way soon!