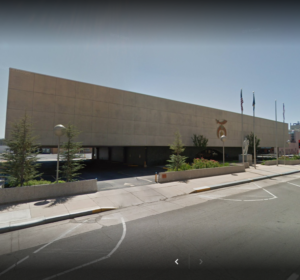 Our home last year was the Midian Shrine Center, located in downtown Wichita, located at:
130 North Topeka Street
Wichita, KS 67202
At the Midian Shrine Center, we'll have more than 10,000 square feet for gaming and events, the TsunamiCon Marketplace, VIG Lounge, and more!
Parking will be available on the block just north of the venue for a small fee, and the lots adjoining the location will be available for free on Saturday and Sunday.  Concessions will also be available on site throughout the weekend. The kitchens will be working overtime to produce appropriately-selected gamer fuel, and there is a bar available on site.  If you are in need of hotel accommodations, we are negotiating a housing block available at a nearby hotel.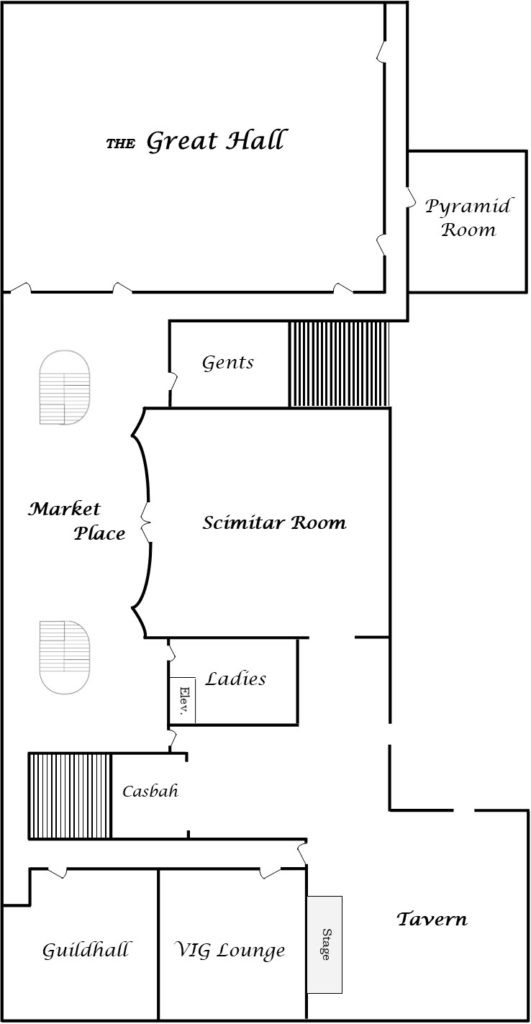 The convention is spread out over several rooms throughout the facility, representing different events and special features:

The Great Hall: The primary room for RPGs. Find special miniature games and RPG events, tables for scheduled games, and room for open gaming, as well as a few vendors.

Marketplace: The primary dealer hall. Vendors, exhibitors, merchants, and artists peddle their wares to convention attendees throughout the event. The Marketplace is open during select hours on all three days.

The Scimitar Room: The primary room for board games, card games, and similar fare. This decorative hall hosts The TsunamiCon Game Library, and you can check out games at your leisure, join gamers looking for a group, and find tournaments, demos, and Play To Win events throughout the con.

Pyramid Room: Home of the Artemis Spaceship Bridge Simulator.

The Tavern: The kitchen is open throughout the day with appropriately designated gamer fuel, and the bar will be open Friday and Saturday evening. Enjoy some of our live entertainment, party games, geek karaoke, and more!

Guildhall: Reserved for special gaming events and features throughout the convention.

VIG Lounge: A spacious lounge available exclusively to VIG ticketholders.