Contrary to popular belief, gaming isn't the only kind of fun you can have at a game con. We are sensitive to the needs of the adventurous geek and gamer who has pitched in to be part of the con but may not want to spend every waking moment hovering over the table. Yeah… trust me. We know how to offer quality entertainment opportunities outside of the doldrums of endless gaming. For questions about these and other events, contact our event coordinator at events@tsunamicon.org.

Dungeon 'O Dooooooom: The evil wizard, Eleftherios Michailides, has summoned a living dungeon to the land of Salmar in the Kingdom of Kourenth. Well, it is believed he is the one who did it, since he yelled the proclamation at the town square. He promised all sorts of doom and death. The people laughed at him as they always had. Days after he departed, goblins and orcs were seen closer to town. Clashes with the trade caravans became a regular event. Once it escalated to the dead rising from their graves, it was obvious this was indeed a serious situation. A call has been put out to all the heroes of the land to aid the kingdom. Help save the land and become heroes whose names will echo through the years.
The Dungeon 'O Dooooooom is a 3D Dungeon Delve experience where you play one of 6 heroes who are trying to fight their way to the center of the dungeon in order to destroy the evil that has brought the dungeon to the realm. When a player character dies, there will be a bone taken from the character sheet and placed in the dungeon to mark that character's death. We use Dungeons & Dragons 5th Edition rules. Never played a role-playing game? No worries. We will teach you the basics. This is a come-and-go game. If you have 15 minutes, 1 hour, or more stop by and visit. Observers are always welcome.
Find the dungeon in the Great Hall throughout the convention.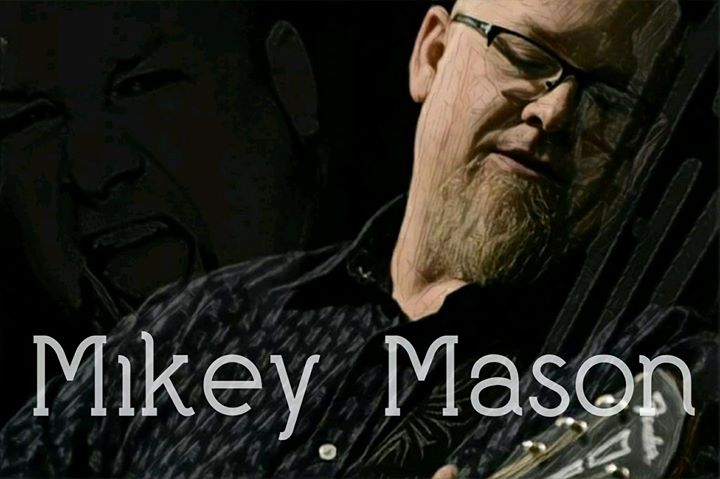 Mikey Mason: Back by popular demand, Mikey joins us yet again at TsunamiCon 2019! Mikey Mason's live musical geek comedy show is a rare treat, chocked full of delightful references and in-jokes sure to please the geek and gamer in all of us. Mikey brings a world-class level of comedy entertainment. This activity is free with your TsunamiCon badge.
Friday, October 18th at 6pm in the Tavern.
Saturday, October 19th at 6pm in the Tavern.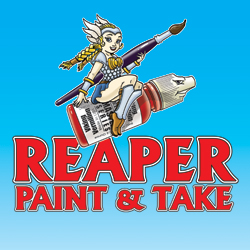 Reaper Paint and Take: Experience Reaper's Master Series Paints and Bones miniatures at our popular Paint and Take activity. We provide everything you need to sit and paint up a free Bones miniature from Reaper's latest series. Then let it dry and take it home when you're done! This activity is free with your TsunamiCon badge.
Throughout the convention in the Tavern.

Drunkards & Dragons: This year, we welcome back one of our crowd-favorite events, Drunkards & Dragons. Drunkards is a hilarious, improv RPG event starring local and national comedic talent - including Comedy Rock Star Mikey Mason - and hosted by TsunamiCon staff. Audience participation is encouraged - nay, expected! This activity is free with your TsunamiCon badge.
Friday, October 18th at 9 pm in the Tavern.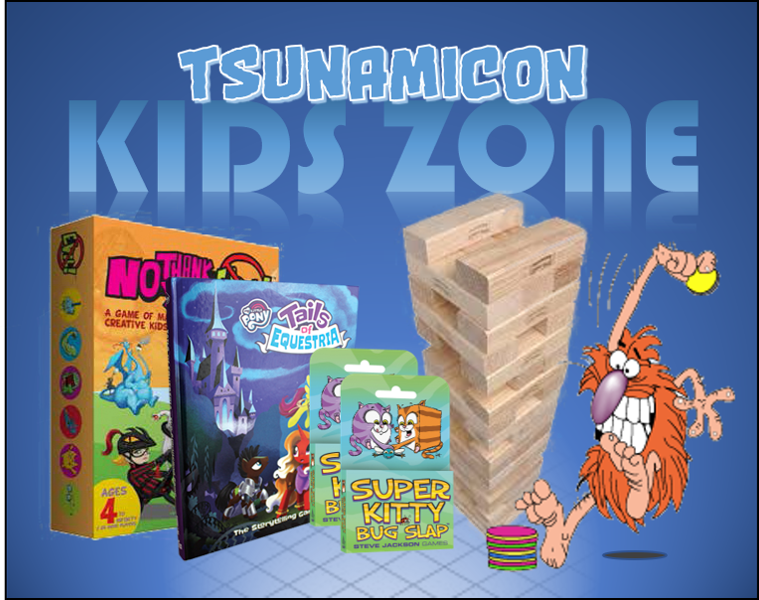 TsunamiCon Kids' Zone: We've seen a growing number of gamer kids at TsunamiCon in the past few years. This year we're paying special attention to the little ones by providing a suite of activities on Saturday specifically for them! The kids can enjoy unique kid-friendly gaming opportunities and fun activities. Kids 8 and under get admission to the con for free with an accompanying adult!
Schedule TBD.
Jonikka's High Tea: Enjoy a variety of luxury teas and baked goods courtesy of Assam Teas! Tables will include quick-play games like Fluxx and Sushi Go, and fun prizes and party favors will be awarded for good behavior. Admission is $10. Tickets can be purchased online or at Registration.
Sunday, October 20th, 12pm in the Guildhall.
Artemis Spaceship Bridge Simulator returns to TsunamiCon 2019! If you ever wanted to join the bridge crew aboard a starship, here is your chance! You can choose from one of several roles: Communications Officer, Science Officer, Helmsman, Weapons Officer, Engineer, Fighter Pilot… or, of course, the Captain. All Officers but the Captain have their own workstation and the Captain directs the crew to the far reaches of space. Bring your friends and help defend your sector from hostile invaders!
The game will be available on Friday evening, October 18th, after 6 pm in the Tavern and will continue to run throughout the weekend during convention hours. Sessions run roughly every 30 minutes or so.  Find out more at TsunamiCon.org/Artemis.
Metagamers Anonymous LIVE: The full range of hosts from the Metagamers Anonymous RPG Podcast take to the virtual airwaves on Saturday evening to discuss the weekend's RPG action from over the course of the convention and generally chat and swap war stories about gaming, the game con, the community, or whatever else catches the collective imagination. Attendees are invited to join them on the mic to talk about their games and con experiences. Admission is free with your TsunamiCon badge.
Saturday, October 19th, 5pm in the Tavern.
Enjoy Geek Karaoke Saturday night in the Auditorium with DNS Karaoke! Blow off steam as the night winds down with KJ Ian Demory spinning some of your favorite geeky tunes to sing along and terrorize - er, entertain your fellow gaming enthusiasts.
Saturday evening, October 18th, after 9 pm in the Auditorium.