Contrary to popular belief, gaming isn't the only kind of fun you can have at a game con. We are sensitive to the needs of the adventurous geek and gamer who has pitched in to be part of the con but may not want to spend every waking moment hovering over the table. Yeah… trust me. We know how to offer quality entertainment opportunities outside of the doldrums of endless gaming. For questions about these and other events, contact our event coordinator at [email protected].
Art of Escape Room: The excellent puzzle crafters from Art of Escape ICT are descending on TsunamiCon with a special, custom-built puzzle room scenario based on the popular board game Betrayal at House on the Hill. This unique experience is available only during the convention and can provide a fantastic diversion for attendees looking for a new and interesting challenge. Register for your group in advance at the Art of Escape website or sign up on site!
Friday, October 5th - 12pm to 11pm
Saturday, October 6th - 12pm to 11pm
Sunday, October 5th - 12pm to 6pm
In the Guild Hall.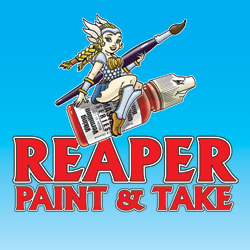 Reaper Paint and Take: Experience Reaper's Master Series Paints and Bones miniatures at our popular Paint and Take activity. We provide everything you need to sit and paint up a free Bones miniature from Reaper's latest series. Then let it dry and take it home when you're done! This activity is free with your TsunamiCon badge.
Throughout the convention in the Crystal Room.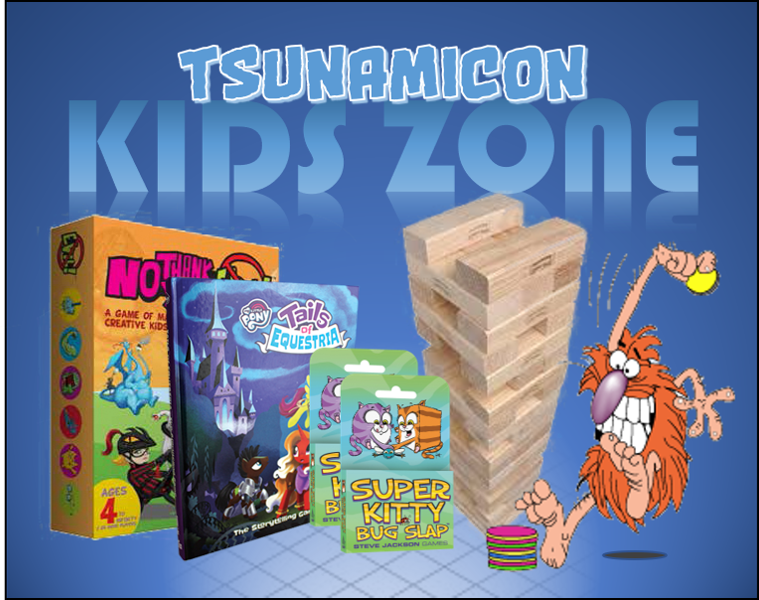 TsunamiCon Kids' Zone: We've seen a growing number of gamer kids at TsunamiCon in the past few years. This year we're paying special attention to the little ones by providing a suite of activities on Saturday specifically for them! The kids can enjoy unique kid-friendly gaming opportunities and fun activities. Kids 8 and under get admission to the con for free with an accompanying adult!
Saturday, October 6th, 10am to 4pm in the Great Hall
Jonikka's High Tea: Enjoy a variety of luxury teas and baked goods courtesy of Assam Teas! Tables will include quick-play games like Fluxx and Sushi Go, and fun prizes and party favors will be awarded for good behavior. Admission is $5. Tickets can be purchased at Registration.
Sunday, October 7th, 12pm in the Egyptian Room
Metagamers Anonymous LIVE: The full range of hosts from the Metagamers Anonymous RPG Podcast take to the virtual airwaves on Sunday afternoon to discuss the weekend's RPG action from over the course of the convention and generally chat and swap war stories about gaming, the game con, the community, or whatever else catches the collective imagination. Attendees are invited to join them on the mic to talk about their games and con experiences. Admission is free with your TsunamiCon badge.
Saturday, October 6th, 5pm in the Media Lounge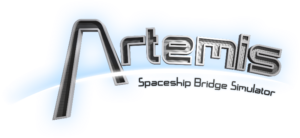 Artemis Spaceship Bridge Simulator was a hit at last year's event and returns for round two at TsunamiCon 2017! If you ever wanted to join the bridge crew aboard a starship, here is your chance! You can choose from one of several roles: Communications Officer, Science Officer, Helmsman, Weapons Officer, Engineer, Fighter Pilot… or, of course, the Captain. All Officers but the Captain have their own workstation and the Captain directs the crew to the far reaches of space. Bring your friends and help defend your sector from hostile invaders!
The game will be available on Friday evening, October 5th, after 6 pm in the Captain's Quarter and will continue to run throughout the weekend during convention hours. Sessions run roughly every 30 minutes or so.  Find out more at TsunamiCon.org/Artemis.
Enjoy Geek Karaoke Saturday night in the Auditorium with DNS Karaoke! Blow off steam as the night winds down with KJ Ian Demory spinning some of your favorite geeky tunes to sing along and terrorize - er, entertain your fellow gaming enthusiasts.
Saturday evening, October 6th, after 9 pm in the Auditorium.