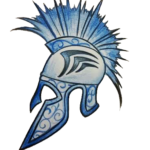 With TsunamiCon clearly on the horizon, it's time to take a moment to inhale sharply the sense of excitement and apprehension.  What adventures await the unwashed masses as we descend upon the hallowed halls of the historic Scottish Rite in downtown Wichita?  What stories will we have to tell our children and our grandchildren?
Well… for that matter, you could just bring them along.  *grins*
TsunamiCon planning is in full swing, and we've had some very exciting developments in the past week or so.  So let's get to it:
As per our agreement with the venue, Venue 332 at Wichita Scottish Rite is an official corporate sponsor of TsunamiCon 2016.  They're easily as excited about this event as we are, and they've taken additional measures to try and elevate our event.  We now have access to pretty much the entire facility… and that means more than enough space to suit everyone's needs.  To keep the noise levels under a bit more control.  To move our entertainments and cosplay contest into the auditorium and our VIG Lounge into one of the coolest rooms in the house…
… Which brings us to our VIGs.  If you have ever considered taking part in our VIG program, now is an excellent time.  These specialty tickets are still available for a short while, and they are a fantastic way to get the most out of the convention.  You get all the swag, you get to hang out in the lounge and graze on the victuals and hobnob with the other VIGs, and more, depending on your level of involvement.  It's a great way to show support for your local convention, and it's a fun way for us to show you how much we appreciate your patronage.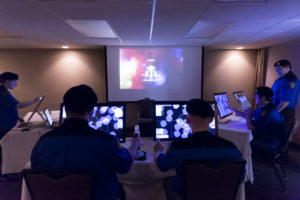 Innovative gaming experiences!  Sounds cool when I say it like that, doesn't it?  We have some very cool things happening this year, including the reappearance of Allan Grohe's phenomenal ALIENS tactical miniatures RPG.  We also have some original LARP-like events happening this year, like Shaun Duncan's original scenario The Purge, which plays out throughout the day on Saturday, and a hilarious live-action event based loosely on Monty Python's eponymous Arthurian reenactment.  And finally, we've added the extraordinary Artemis Spaceship Bridge Simulator to our schedule for this year's convention, which allows you and your friends (or you and a group of complete strangers, for that matter!) to take over the bridge of a starship for a unique and very personal gaming experience.
And all of this if FREE with your TsunamiCon badge!
So let's get started, shall we?