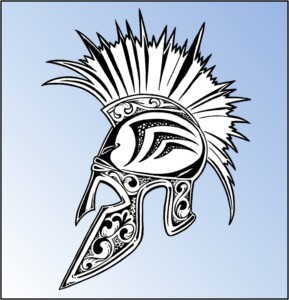 This past weekend, the TsunamiCon management team hosted our community's seasonal GameDay event at The Burrow: Gifts For Geeks in east Wichita.  It was a day full of fun and gaming, with lots of RPG action, a few new faces, and a good time for everybody involved.  A few of us even had some birthdays to celebrate, so everyone had cake!
The importance of this event for us, however, is that we were celebrating our small victories over the course of the year:  the continued support of our local community, the hard work that's about to pay off, and managing to pull a game con out of our hat in the face of enormous adversity.  With less than two months left to prepare, we nevertheless intend to make it the biggest and most successful convention yet.
If you poke around the website, you may notice a lot of updated information.  Here are a few of the highlights:
The Venue page now includes a map of the facility and a breakdown of the rooms we'll be using to host the event.  I'm not going to kid you… the scope of it is mind-boggling.  Now we just need to fill it with gamers.
We added a Hotel Reservations page with information on this year's very affordable housing block and the information you need to book your room.
We've updated the Game Library to include a list of the games provided by contributors and staff for this year's event.  This is by no means a comprehensive list, as we continue to acquire new games for attendees to try out and share with friends and strangers at the convention this year.
We've updated this year's Special Guests to feature game designer Ryan Z. Nock from EN Publishing.  He'll be running games, hosting panels, and generally being a great guy.
We added the Conundrum Cafe to our Featured Events.
We updated our Vendors page to include a form submission that allows you to select the details of your desired vendor space and submit them directly for approval.
And finally, we have update the Marketplace page to include scheduled exhibitors for TsunamiCon 2016.
As usual, we want to remind you to schedule your games for TsunamiCon as soon as possible!  Attendees will soon be planning their weekend and will want to sign up for your games, so be sure to get them listed.
And as a reminder, VIG tickets are still available for a limited time!  These tickets will not be available at the gate, and you will also find that our ticket prices on the website provide a discount on the badge for buying in early (even day passes!).  Visit our online store and grab your tickets today!