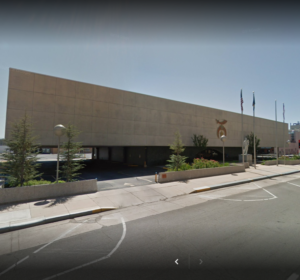 Our home this year is the Midian Shrine Center, located in downtown Wichita, located at:
130 North Topeka Street
Wichita, KS 67202
At the Midian Shrine Center, we'll have more than 10,000 square feet for gaming and events, the TsunamiCon Marketplace, VIG Lounge, and more!
Parking will be available on the block just north of the venue for a small fee, and the lots adjoining the location will be available for free on Saturday and Sunday.  Concessions will also be available on site throughout the weekend. The kitchens will be working overtime to produce appropriately-selected gamer fuel, and there is a bar available on site.  If you are in need of hotel accommodations, we are negotiating a housing block available at a nearby hotel.