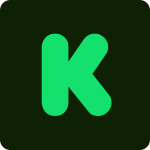 For the 2019 convention, we we are revisiting our popular V.I.G. program and offering special incentives to attendees who want the fullest and most rewarding con experience available.  Our V.I.G. members are the backbone of the convention, and we want to reward your devotion by once again offering fantastic discounts to attendees who buy in early and help us raise the capital to get our year started.  We understand that without you, we couldn't do what we love. So, in attempt to treat our "very important gamers" with the love they deserve, we offer the following special reward levels.
Limited VIG tickets for TsunamiCon 2019 are now available exclusively via Kickstarter!
$80.00 Contribution: As a V.I.G silver level contributor, you will receive a full weekend pass with special V.I.G badge, allowing you access to the convention Friday, Saturday, and Sunday, a TsunamiCon 2019 T-Shirt, our Tsunami-Con 2019 commemorative dice product and similar swag, access to the V.I.G. Lounge, and of course, you will be recognized on the Hallowed Scrolls.  All V.I.G. members are also eligible for any non-exclusive gaming events and prize drawings. Contact Erik at [email protected] if you have any questions.
$130.00 contribution (SOLD OUT): Silver level not enough for you? Determined to show your support for Wichita's premiere gaming convention? Our V.I.G. gold level contributors will receive all of the gifts mentioned above, plus access to convention-exclusive tabletop games run by convention staff and special guests, exclusive V.I.G. gold swag, and will be invited to a special post-convention thank you dinner on Sunday evening with TsunamiCon organizers, guests, and the cast of Metagamers Anonymous. Only a limited number of Gold-level VIG tickets are available for TsunamiCon 2019.